Essex Green Weekend: THE climate action event of 2022
A unique partnership between a range of groups from very different traditions resulted in the first-ever Essex Green Weekend held over the last weekend of April, aimed at empowering and enthusing practical responses to the Climate Emergency. We had a packed programme of speakers, practical workshops, Children's activities, music and wonderful food, not forgetting the pop-up bar. Over the weekend we had around 80-90 people staying here, some camping, and catered for around 150 on each day. We were privileged to have a fantastic team of volunteers both from Othona and Trustlinks and all of them worked exceptionally hard to make it a really special event.
The fantastic photos below of the event were all taken by Lea Williams (https://www.facebook.com/yourscreativelea), her website is:yourscreativelea.co.uk. She captured the essence of the whole event brilliantly.
The programme started with welcome talks from Matt King (CEO of Trustlinks) and Richard Sanders (Warden of Othona) and in the evening we had our first talk (via Zoom) with Grace Fisher from the Climate Coalition, who explained what the Green Week is all about. Her slides are available to view here- Big Green Week.

This was followed by preserve making with Fiona Clapperton from Trustlinks, a lot of people enjoyed making jam in the kitchen, and charcoal stick making on the beach with Graham Burnett. The evening was rounded off with a performance from Pete Morton, a great folk singer, song writer, entertainer and activist.
 Saturday was a very busy day. We had some wonderful stalls in the quad, The sustainability store, Eco Essex, South East Essex Organic Gardeners and BAN (Bradwell B Action Network). There was morning mindfullness in the lounge before breakfast, led by Maria Constantinou, and morning Chapel over at St Peter's.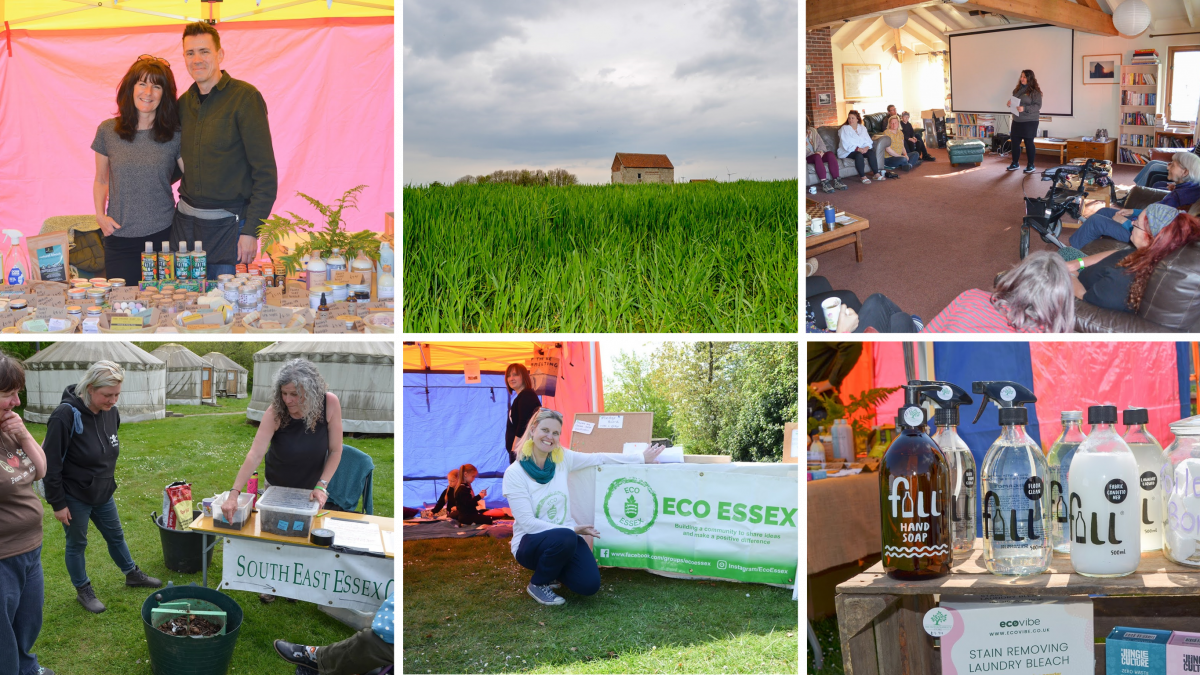 There was then a choice of workshops and speakers depending on your interest. We had a repair cafe running in the Bank common room run by Duncan Seath and Southend in Transition, a labyrinth worshop on the beach led by Penny Davis, talks from A Rocha, sustainable energy and sustainability and refill shops by Alex D'Urso. The Othona Community has enterted into a partnership with A Rocha as one of their Partners in Action, which means they will provide help to manage the land here in a sustainble and wildlife friendly way, Mark Prina who spoke on Saturday morning presented us with our certificate,  and we look forward to developing this partnership in the future. 
After lunch, which catered for aroung 150 people, there were children's activities with Rachel Summers, relaxing music from K.A.B (using the electrical signals from mushrooms!), Ben Niblett spoke about the latest Tearfund campaign- It's time to Deliver- Back in 2009, higher-income countries promised to give $100 billion a year from 2020 onwards to help climate-vulnerable nations adapt to the impacts of climate change. They are yet to fulfil their promises. Now, it's time to deliver. Rachie Ross spoke for Christian Climate Action about the role of taking direct action in progressing the Climate Change debate. There was a scything worshop led by Claire White, Charcoal drawing, swift box making and a Greening the Soul workshop led by Imogen Nay in the Chapel.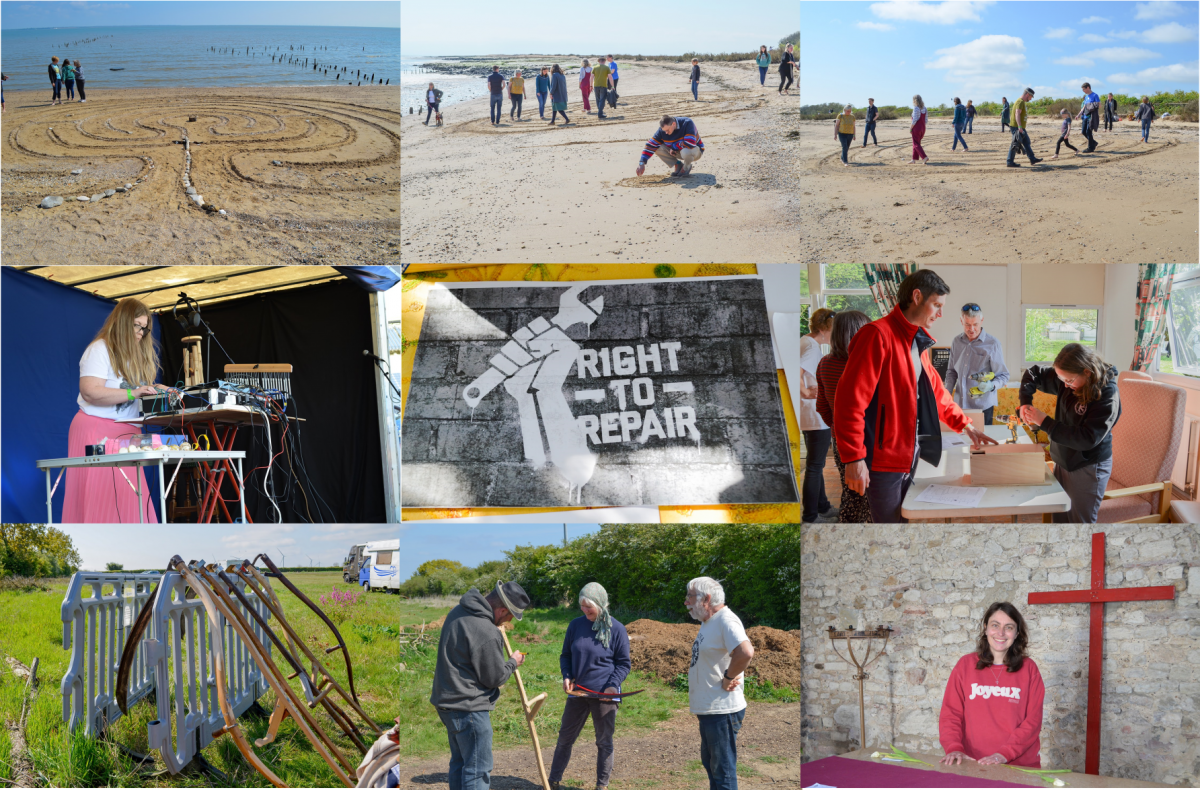 In the evening we had the Famous Potatoes leading a brilliant barn dance, followed by a late night panel session on the History of Dissent and Activism, led by Ron Bates, Jon Fuller and Eileen Peck.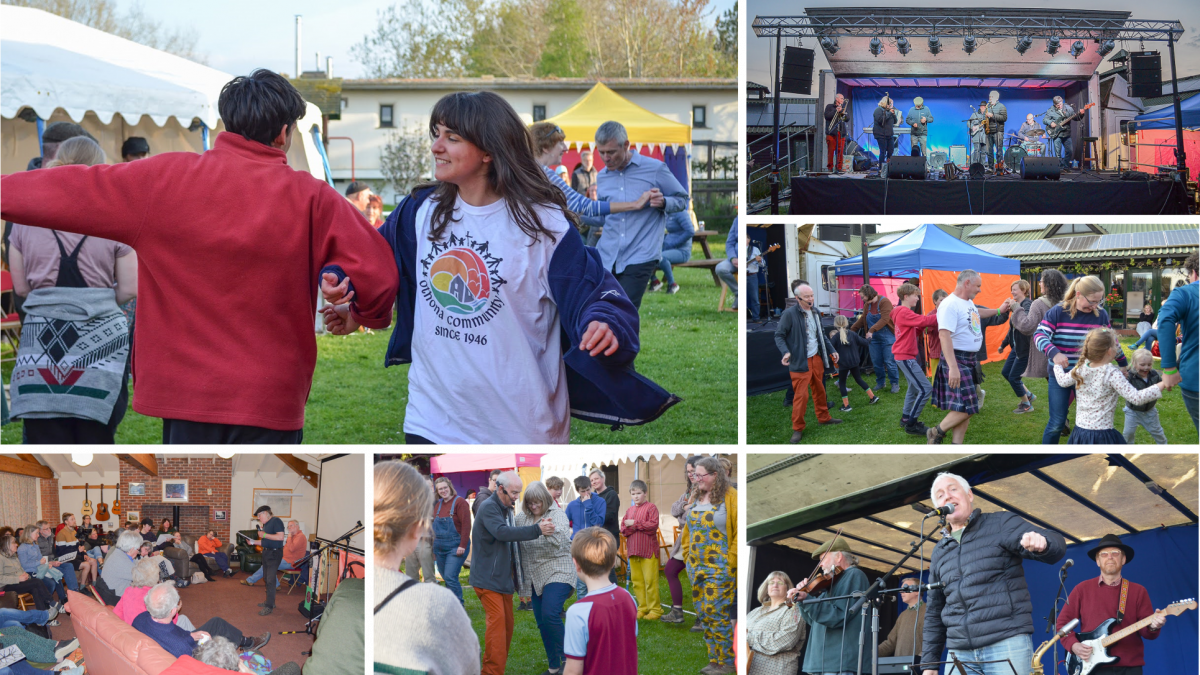 Sunday was another busy day but started again with Morning mindfullness and a Chapel service. This was followed by an Introduction to Permaculture and the Outdoors from Graham Burnett, whilst the practical session was dead hedge building led by Elias Watson (Trustlinks) and Mark Prina (A Rocha). Children were kept busy with Forest School activities led by Rachel Summers.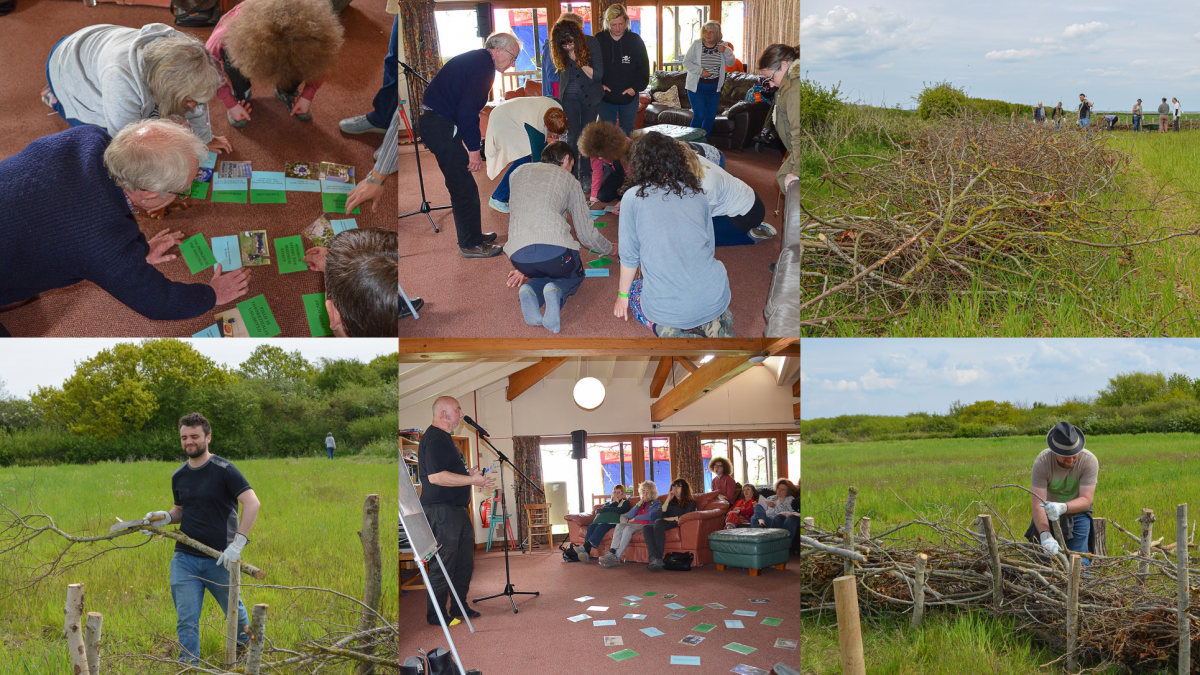 Sunday afternoon there was a watercolour workshop  with Steve Jordan, more forest Schools activities for Children, talks from Rachie Ross on Operation Noah and Jane Ponton from the Essex Wildlife trust. There was a wildlife walk led by Mark Prina and members of the Community. We had the fantastic Fishermen's Chapel Choir providing music followed by the Wick Trimmers later on. 
Monday morning was a time for packing and tidying after a very busy weekend but we did take time out for a reflective session in the Chapel with space for people to share what they would take away from this time together.
Our volunteers worked tirelessly over this weekend to help make everything go smoothly and we give special thanks to Trevor Darley, who provided all the technical knowhow, marquee, stage, sound systems and just generally worked without stopping. The kitchen team did a fantastic job of getting out delicious meals on  time and to so many people.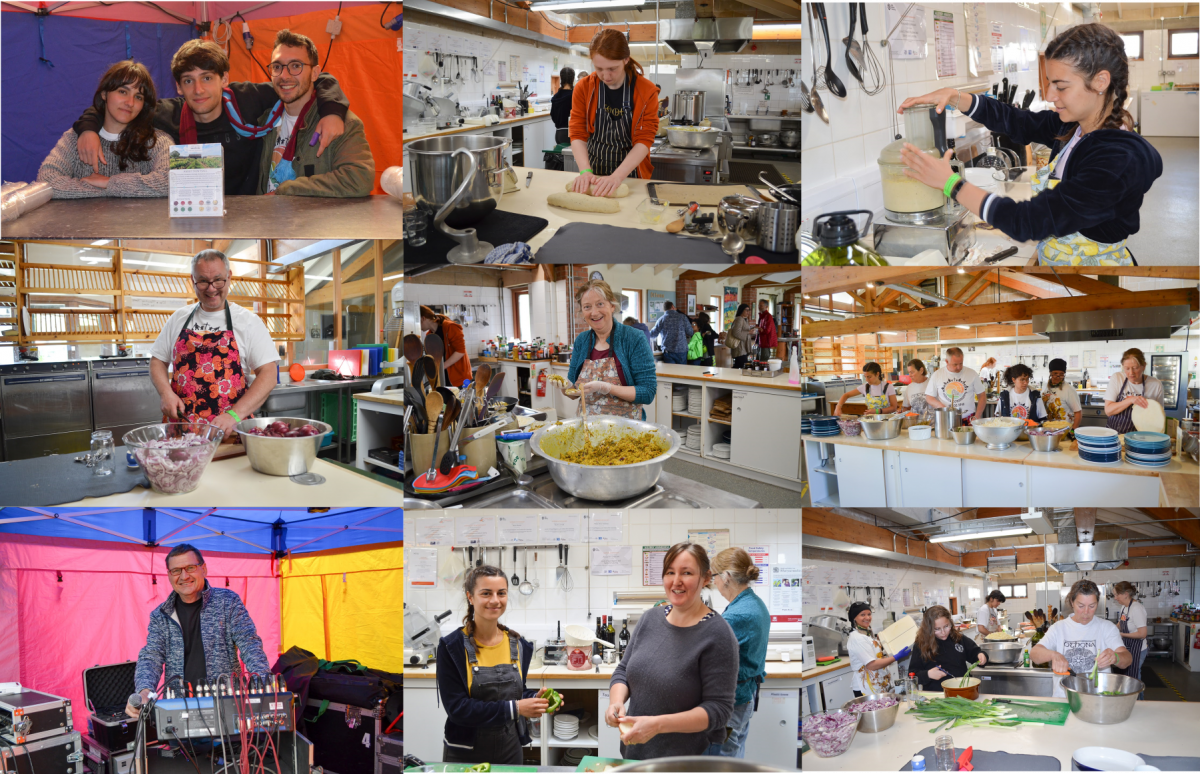 We plan to run a 2nd Essex Green Weekend next year at the same time (28th April - 1st May), so please save the date! It was an amazing weekend this year and hopefully will be even better next year.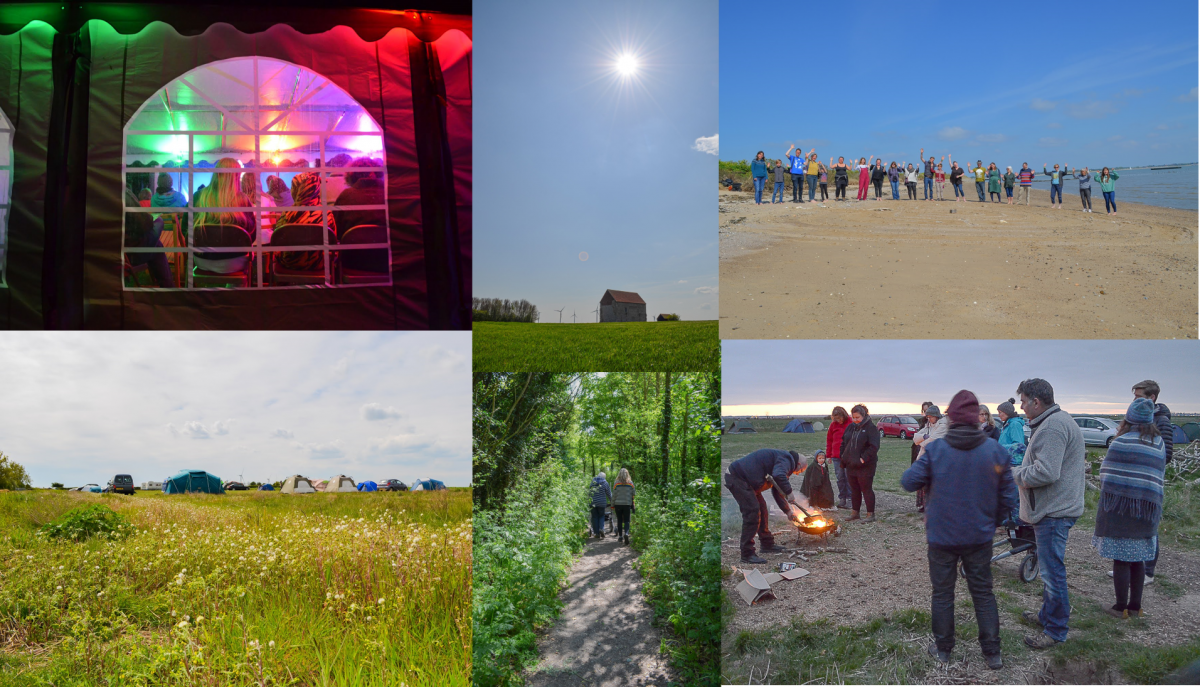 The Essex Green Weekend was been funded by the National Lottery Community Fund as part of their 'Together for Our Planet' programme, which is an initiative created by the UK Government to engage people with COP26 and inspire positive climate action.
Trust Links are an independent mental health, wellbeing and environment charity working across Essex to support people experiencing mental health difficulties, families, and other community members. Trust Links are committed to building stronger communities, and supporting the environment through sustainable living is at the core of our work.
Registered Charity Number: 1092324. For more information visit www.trustlinks.org
Othona Essex was founded in 1946 within a broad Christian context and is open to people of all faiths and none. The charity seeks to create an ongoing sense of community, dialogue and learning both during visits and between them. These visits or retreats are a mixture of organised and freeform experiences for individuals, groups and families, with good basic accommodation – including a number of yurts.
Registered Charity Number: 1154204.