Natural voice singing with Sarah and Jennie
Friday 19th April -  Sunday 21st April 2024
Space is available on this event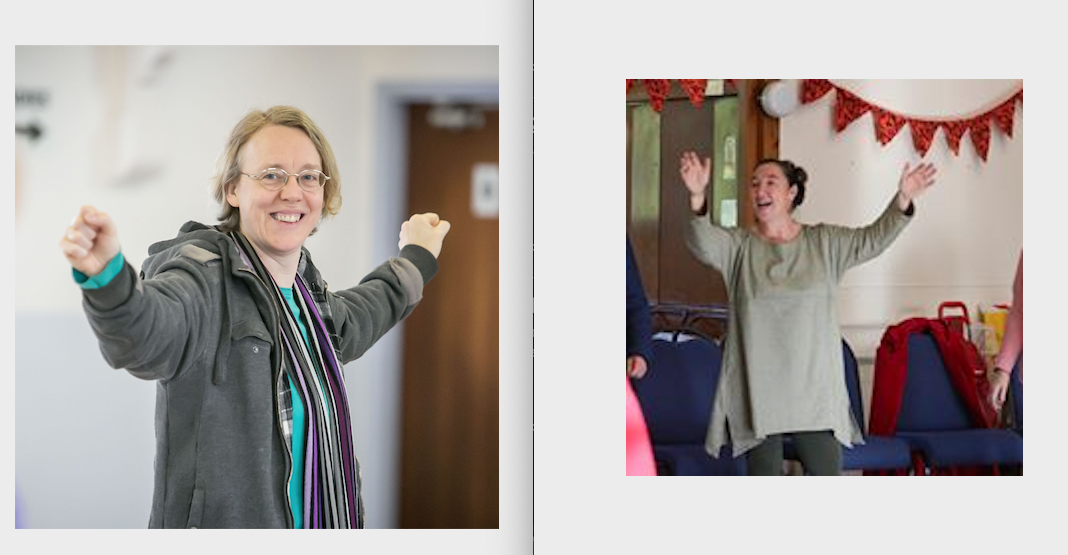 You are invited to Othona to experience a weekend singing heartfelt songs in glorious harmony with others in the gorgeous ancient acoustics of St Peter's Chapel. We will be celebrating the joy of joining our voices in community and letting our hearts sing.  All singing is unaccompanied, with the songs taught by ear and no need to read music, so that we can focus on the beautiful sound we will create together.
The Chapel is a unique space, and will be filled with candlelight in the evenings to create an intimate and magical atmosphere.  We will sing a range of songs inspired by many traditions and none, including sacred music in the broadest sense, and sometimes with a focus on the natural world and the need to protect it.
The weekend is led by Sarah Pennington, who has been leading these weekends at Othona for many years, and by Jennie Fisk, who has visited the Festival several times and is now joining the team. Sarah and Jennie are both members of the Natural Voice Network with many years of experience in leading groups into song. Sarah leads community choirs in Devon, while Jennie is co-founder of Music in Our Bones leading singing groups in Suffolk.
This is primarily a residential weekend, but local singers are very welcome to come and join us for the day on Saturday, all day and potentially into the evening, meals included.*
Arrivals: from 3pm Friday - first meal is dinner at 7pm
Departures: 3pm Sunday
Costs: Adults £152 (Basic Rate), £170 (Benefactors Rate), including all meals and facilitators' costs. If you wish to camp for this event then the cost is Adults £127 (Basic Rate), £152 (Benefactors Rate). We may be able to offer concessionary rates (25% reduction) at the Manager's discretion. Please contact us to find out more.
*Saturday day visitors £39 with lunch only; £44 including lunch and dinner.
We may be able to offer a bursary if needed. Please contact us to find out more.
*(Find out about our Benefactor Rate)
When
19 Apr 2024 15:00 to 21 Apr 2024 15:00
Othona Community, Essex
East End Road
Bradwell-on-Sea
Essex
CM0 7PN-CM0 7PN
Contact
Landline:
01621 776564 ext. 01621776564
Landline:
01621776564 ext. 01621776564