We are based in two separate buildings which contain bedrooms with different configurations, from single beds to a large family room that can take up to two adults and five children.
We provide three meals a day. Good food, which is freshly made and shared, builds community.
Everybody staying with us plays some part in making the community possible by helping out with various jobs around the place. None of these jobs are particulary onerous, and we try and involve younger children to lay and clean tables before and after meals.
Some of our weeks, especially our half-term breaks are very full and noisy, but even during those weeks you can always find places of peace if you need it!!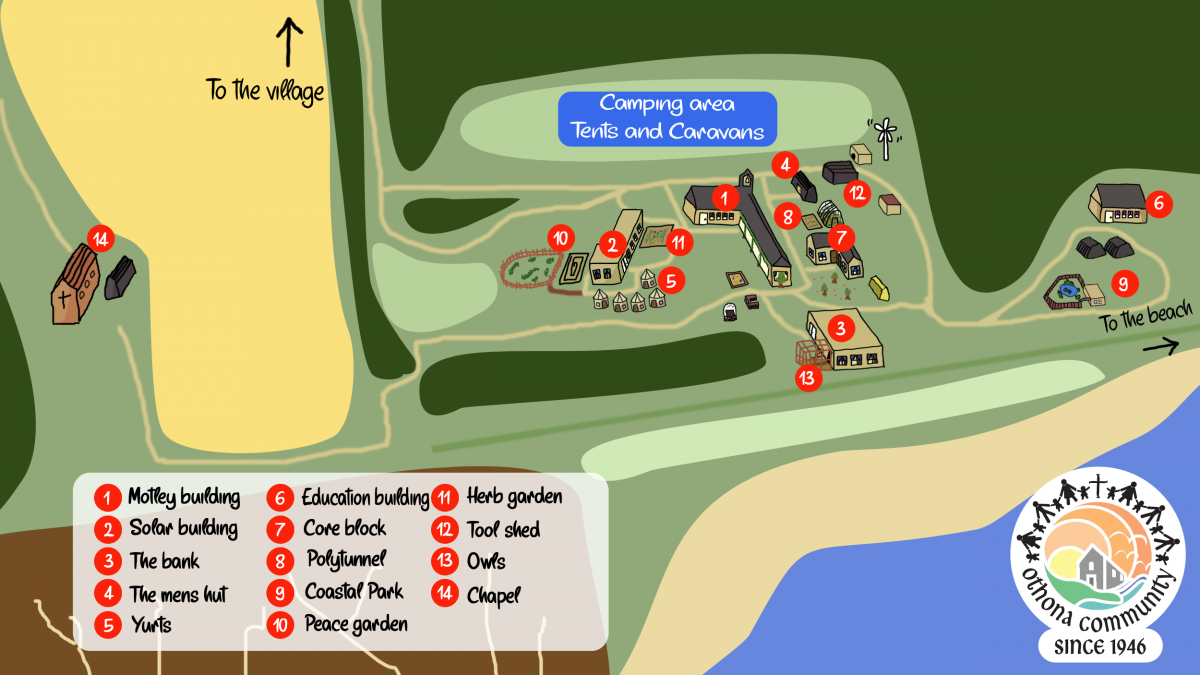 The Norman Motley building
This building contains the kitchen, the dinning area, the lounge area, some of the bedrooms, and an accessible toilet and shower. It has underfloor heating throughout.
The lounge has a wood burning stove which is a nice place to gather around in the depths of winter.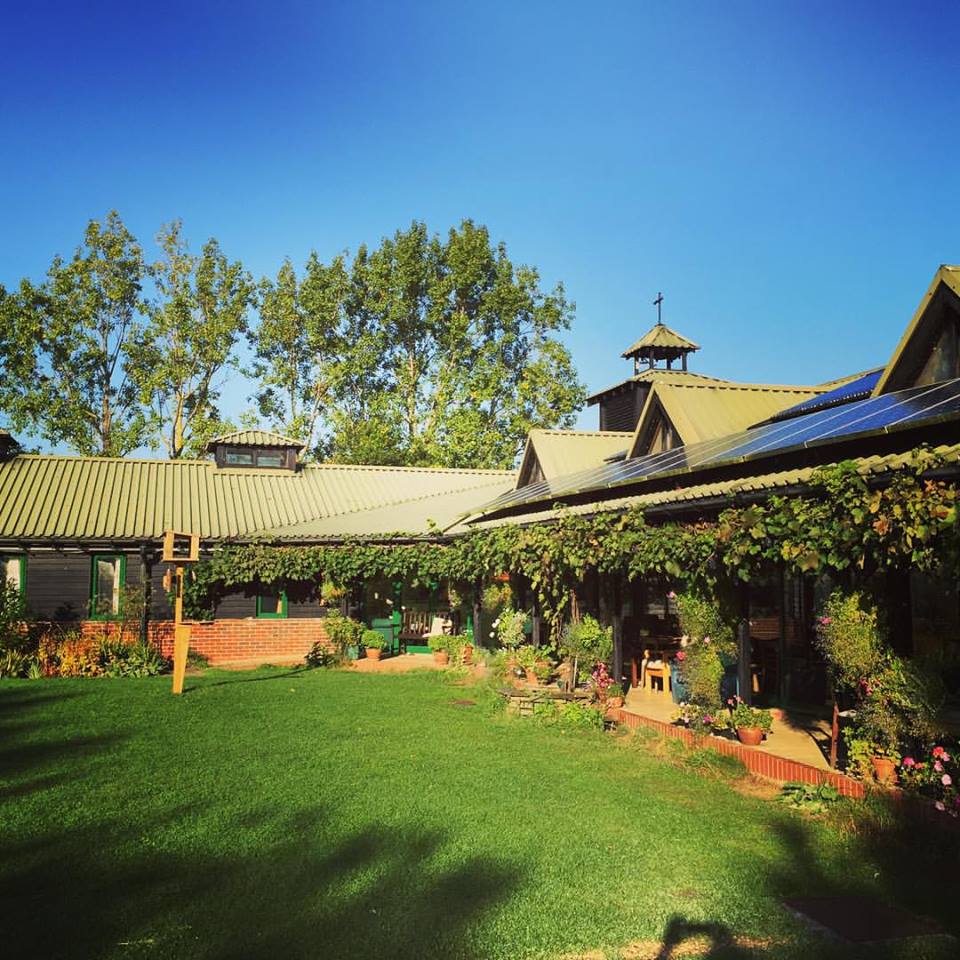 The Solar building
This is our newest building and contains more bedrooms as well as a quiet library room and an acessible toilet. It is constructed of rammed earth, straw bales with a lime render. It has small radiators in all the bedrooms.

The Yurts
We have five yurts, each with a woodburning stove and two single beds, plus space for up to three children on foutons/camping beds.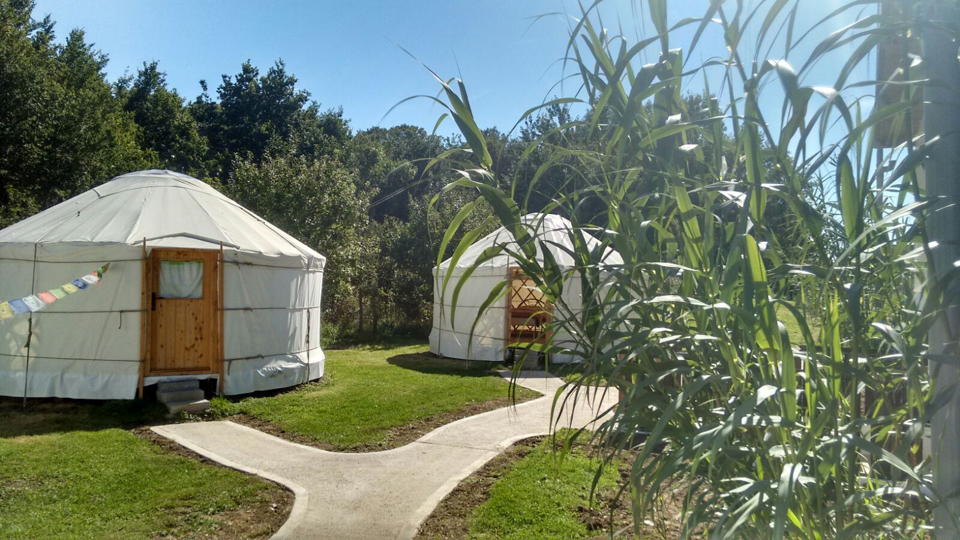 The Chapel
The chapel is at the heart of the community. It was build in 654AD by St. Cedd, and is the reason why the community is located here. Our founder, Norman Motley was walking the Essex countryside looking for a place to have a summer camp and found the Chapel. We have informal and inclusive services. We encourage (with our support) anybody who is staying here to give one. They can be anything that you feel strongly about, an topical news item, or a silent comtemplative service.  We walk over to the chapel twice a day, after breakfast and after evening washing up.