Thank you for the Music
Space is available on this event! :-D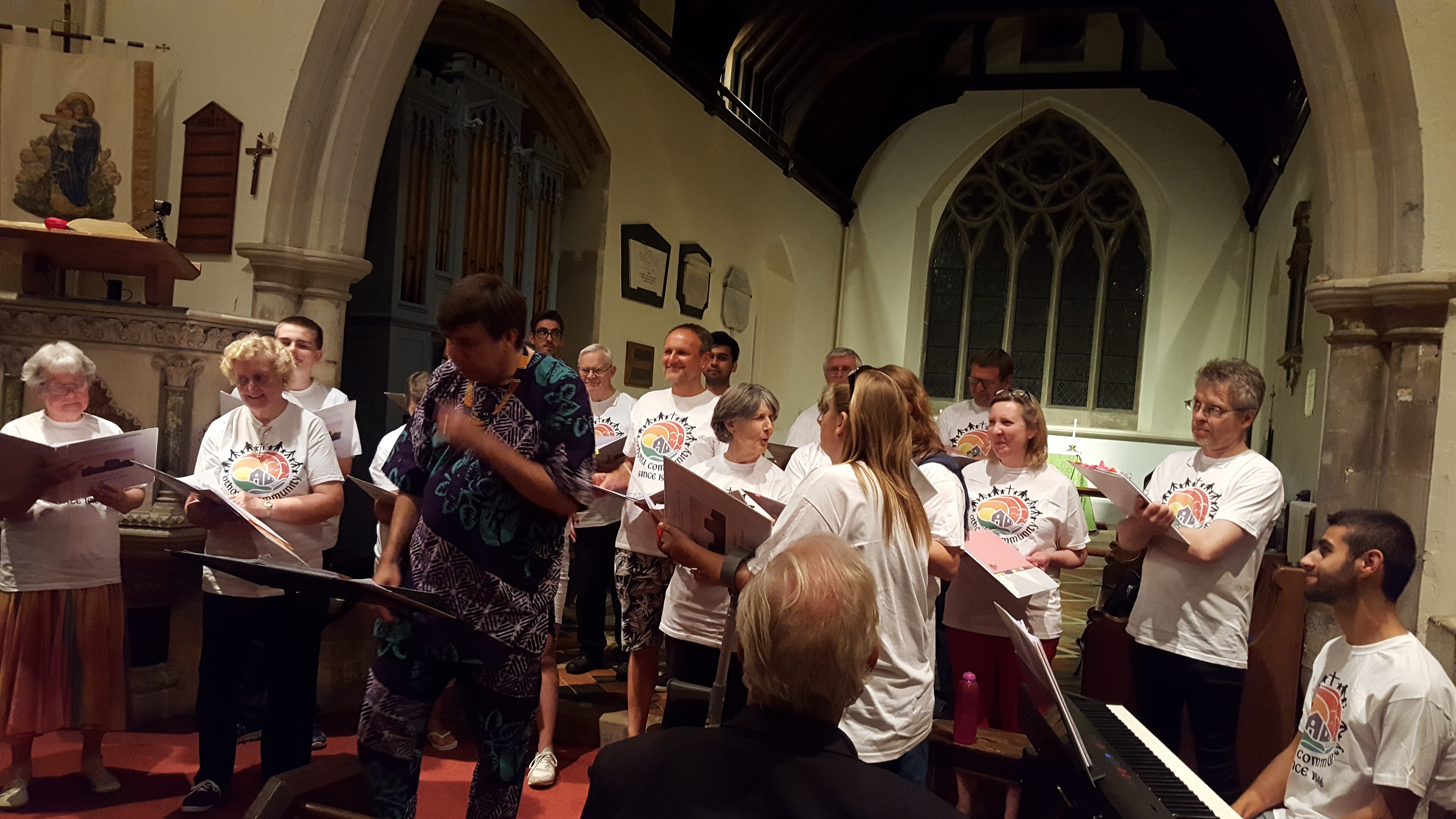 Led by Nicholas Mannoukas.
One lesson to come out of our various UK lockdowns, is that music plays a vital role in all our lives. As a performer or a listener, the joy that music can bring has never been so needed. So, in the famous words of ABBA, "Thank you for the Music"! Come and join us as we celebrate the gift of music! We will be using our voices, forming the Othona's 'post-lockdown choir', singing music of different styles and genres, so there will be something for everyone. If you play an instrument, bring that along too, and we'll see what magic we can create. The week will culminate with a Musical Showcase, to round up all that we have done.
This week will be suitable for all ages, and activities will be tailored to all abilities.
Nicholas's love for music began when he was a young chorister at Southwark Cathedral. He later went on to study music at the Royal College of Music, which led him to his current career as a music teacher in a number of primary schools across South East London. He also enjoys accompanying a few community choirs alongside his teaching. And because you can never have too much music, he is also the Director of music in a church where he plays the organ and leads their choir. He is looking forward to starting his teacher training course in September to become a fully qualified primary school teacher.
You are very welcome to stay for longer, you can either book separately for the weekends or indicate on your booking form in the early/late arrival section when you would like to arrive and depart. Alternatively you can contact us directly in the office (bradwell@othona.org)
Arrivals: from 3pm Monday - first meal is dinner at 7pm
Departures: Friday morning 11am
Cost: Adults £172 (Basic Rate) £215 (Benefactor Rate), normal child rates apply. If you have two or more children then the oldest goes free.  We may be able to offer concessionary rates (25% reduction) at the Manager's discretion. Please contact us to find out more.
When
23 Aug 2021 15:00 through 27 Aug 2021 11:00
Othona Community, Essex
East End Road
Bradwell-on-Sea
Essex
CM0 7PN-CM0 7PN
Contact
Landline:
01621 776564 ext. 01621776564
Landline:
01621776564 ext. 01621776564