Christian Arts Festival Weekend
Space is available on this event! :-D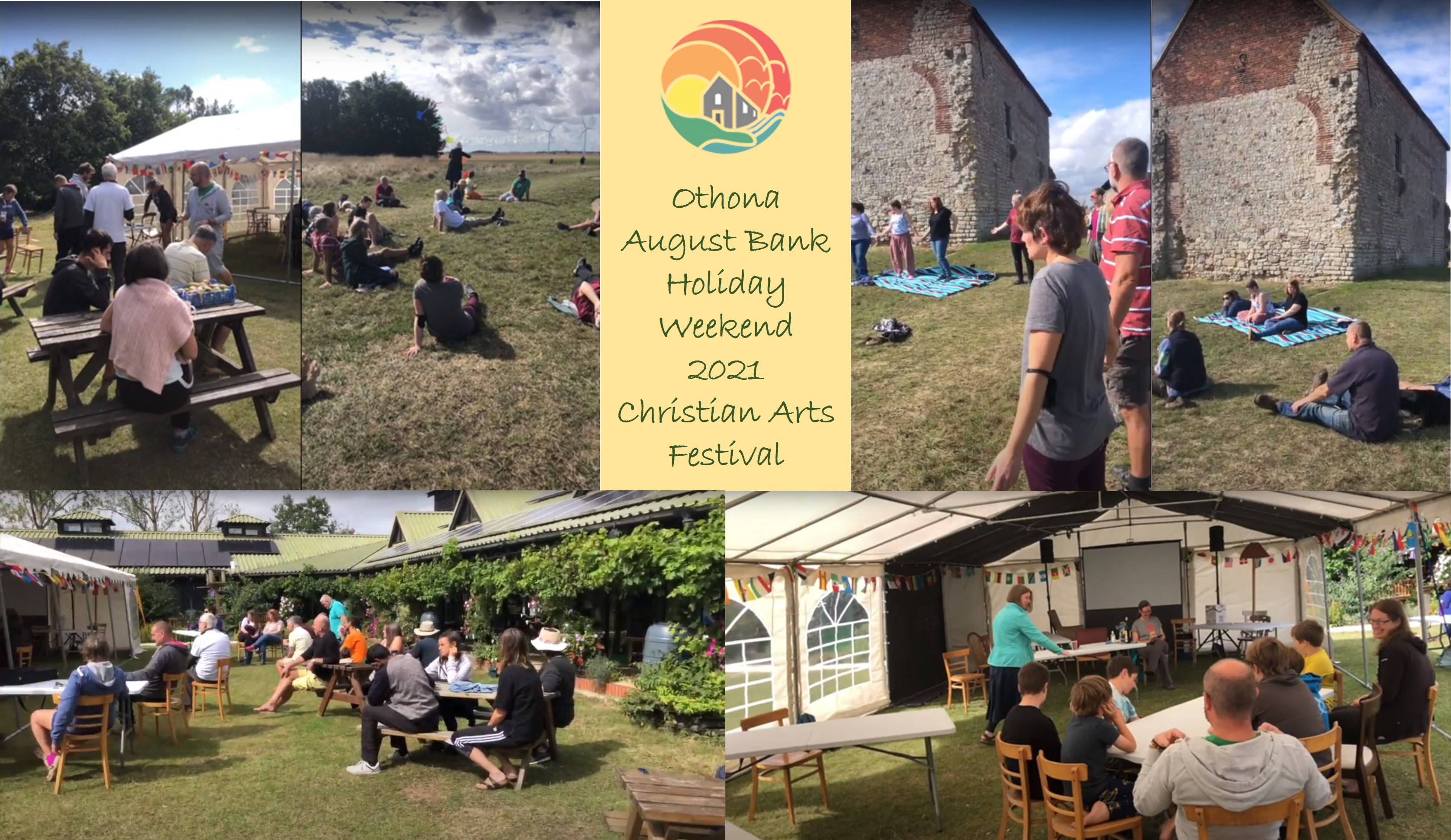 Following on from last year's very popular event we are running another festival style Bank Holiday Weekend. This event will embrace the ethos of Othona - work, worship, study and play. There will be a campsite available so please come with your own tent or you can book into our accommodation. There will be activities running throughout the day and a choice of food will be available to purchase. This weekend will be packed with activities for adults and children.
These will include candlelit services at the beautiful St Peter-on-the-Wall Chapel on Friday and Saturday evening and an interactive family communion service on Sunday morning. For the Study element we will have a lively discussion workshop on the topic of 'Covid- What next for the Church?'. A community sharing evening, where those staying here can bring along their favourite poems, music, readings etc and an evening of live music on our outdoor stage.
There will be chance to join in for an evening of singing your favourite hymns with the ever popular Beer and hymns featuring 'Monkey Boy Dave' and 'Stout but not Fat Landlord Tim' at our own pop up Jesus Arms bar, where you can bring along your own alcohol to share with others. If you have never heard of this before then take a look at their website- Beer & Hymns.
Over the weekend there are also live bands at some of the local pubs, which will be part of the programme.
Finally for the Work aspect there will be the chance to join in with some creation care by litter picking on the beach, making bread, and help with fruit picking and preserving.
There will of course also be time to swim and relax in the beautiful surroundings at Othona. We have recently extended our camping area with access to another 3 acres of land.
Accommodation and Camping available on a first come first served basis. Meal tokens can be purchased to be redeemed for food onsite. These will cost £3 for a breakfast token and £5 for lunch and £5 for dinner. If you wish to purchase a meal ticket for the whole weekend this will cost £30.00. Tokens for children under 10 years of age will be £3 per meal.
Arrivals: from 3pm Friday
Departures: 2pm Monday
Costs: adults £75 for camping or £100 (£125 benefactors rate) with room/yurt, children are free. This includes access to the site, camping pitch and associated activities.
When
27 Aug 2021 15:00 through 30 Aug 2021 15:00
Othona Community, Essex
East End Road
Bradwell-on-Sea
Essex
CM0 7PN-CM0 7PN
Contact
Landline:
01621 776564 ext. 01621776564
Landline:
01621776564 ext. 01621776564