This year we are running our own Flower and Produce show as a virtual event
Space is available on this event! :-D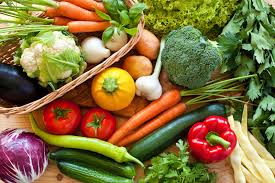 As the Bradwell Flower Show cannot go ahead this year, we have decided to do a Virtual one of our own. The categories will be somewhat simplified in the virtual version, they will be as follows:
Best Cake;

Best Bread

Worst Lockdown cookery fail

Cut Flowers – arrangement or vase

Garden or potted flowers

Tomatoes

Most Unusual Fruit or Vegetable

Your Best Fruit or Vegetable

Lockdown Crafting
Participants should submit their entries to susannekelly@othona.org  by 5:00pm on Thursday 6th August.  The entries will be arranged onto Powerpoint slides by category, and the document will be put on the website on Saturday.  There will be a public Zoom meeting for a light-hearted chat and to discuss the entries at 3:00pm on Saturday 8th August. We will go through all the entries at this time.  If you wish to participate in this let the Bradwell office (bradwell@othona.org) know and they will send out the meeting invitation to you.
In addition to this we will provide a link to a survey website so that you can vote for the winner in each category.  The winners will be announced on the Othona Bradwell website on Sunday August 9th.
Donations
All the Virtual events have been organised as a fundraising exercise to try to offset some of the significant financial losses that both centres have incurred during the lockdown, and as a result of operational restrictions required by Government Social Distancing rules.  We suggest a £5 donation using our online giving link (https://givi.ng/1154204) for participation in the Zoom meeting, and £1 per entry into the Flower show.  Note that the organisers of all the Virtual events are giving their time for free, so all money raised will go to Othona.
When
08 Aug 2020 15:00 through 17:00
Othona Community, Essex
East End Road
Bradwell-on-Sea
Essex
CM0 7PN-CM0 7PN
Contact
Landline:
01621 776564 ext. 01621776564
Landline:
01621776564 ext. 01621776564