Music Week - Back to Nature.
Space is available on this event! :-D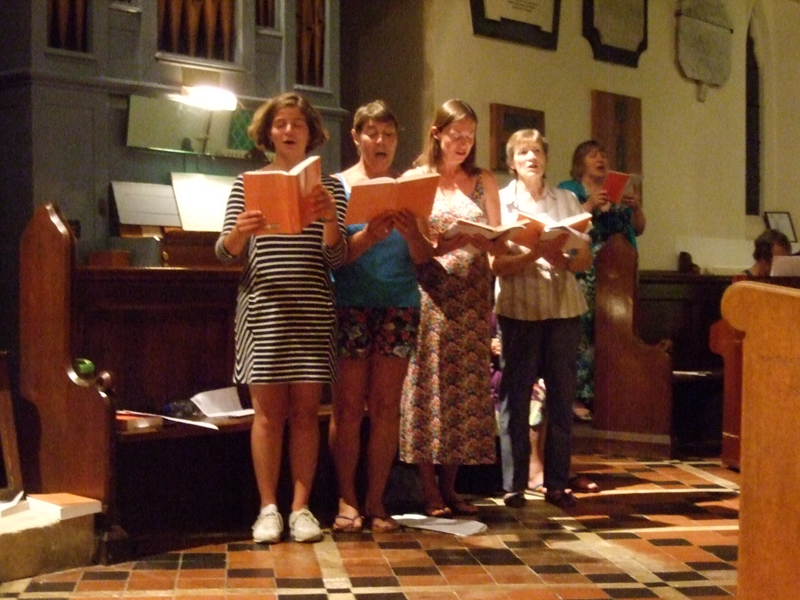 Led by Simon Thompson
Simon and Sarah Thompson will be leading you in a week of songs and music about all aspects of nature. From animals to atmosphere, from fields to rivers, we will be singing some well known (and maybe not so well known) songs in both unison and harmony. There will be songs for beginners and experienced singers so come along and join us, and bring along any instruments you play.
Simon and Sarah Thompson have both been singing for more years than they care to remember. Sarah can remember playing the part of a musical cabbage at the age of 4 while Simon's first memory was as one of King Herod's recorder players! Since then they have gone down a more conventional musical route and both have sung in musicals and operetta including at the International Gilbert and Sullivan Festival in Buxton. Simon has also been in a large number of choral groups and, in 2012, he co-founded the Hadleigh (Suffolk) Community Choir, where he has been the Musical Director on and off ever since.
Arrivals: from 3pm Saturday - first meal is dinner at 7pm
Departures: Saturday morning 11am
Cost: adults £301 (£224) normal child rates apply. If you are bringing two or more children with you, aged 3-18 years, then the oldest child is free of charge for this event.
When
17 Aug 2019 13:00 through 24 Aug 2019 11:00
Othona Community, Essex
East End Road
Bradwell-on-Sea
Essex
CM0 7PN