Join us for an exciting week of music and film making based on John Milton's poem "Paradise Lost".
Space is available on this event! :-D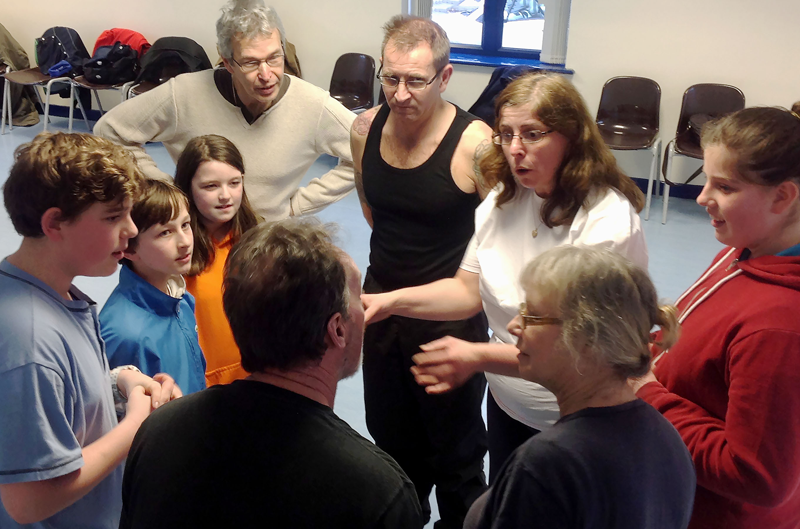 Led by Lynn McRichie and Charlie Skelton
Bring your voices, instruments and enthusiasm and join artist Lynn MacRitchie and musician Charlie Skelton in an exciting week of music and film making. During this week, Lynn will be shooting her new film "The Language of Eden" in the Othona grounds – and you can be part of it!
Based on John Milton's epic poem "Paradise Lost" Lynn has conceived a modern-day version of the Adam and Eve story, told in music and song. Join Lynn and musician Charlie Skelton to learn the new music for the film, become members of its Choir of Angels or play your instruments in its Paradise Band.
Participants of all ages and abilities are welcome to Othona's very own Garden of Eden to share in this unique experience – a chance to make music, song, art and film come together in a retelling of the Biblical story of Adam and Eve, from Genesis through "Paradise Lost" to the twenty-first century.
Lynn MacRitchie is an artist and writer. Her work is exhibited regularly in the UK and abroad.
Charlie Skelton is a musical performer, arranger, and composer. He has played and recorded with many bands both in the UK and on the continent.
Arrivals: from 3pm Saturday - first meal is dinner at 7pm
Departures: Saturday morning 11am
Cost: adults £301 (£224) normal child rates apply. If you are bringing two or more children with you, aged 3-18 years, then the oldest child is free of charge for this event.
When
03 Aug 2019 15:00 through 10 Aug 2019 11:00
Othona Community, Essex
East End Road
Bradwell-on-Sea
Essex
CM0 7PN