This will be a week about the very real salt & clay of the Bradwell shore, and about the Biblical themes of salt & earth
Space is available on this event! :-D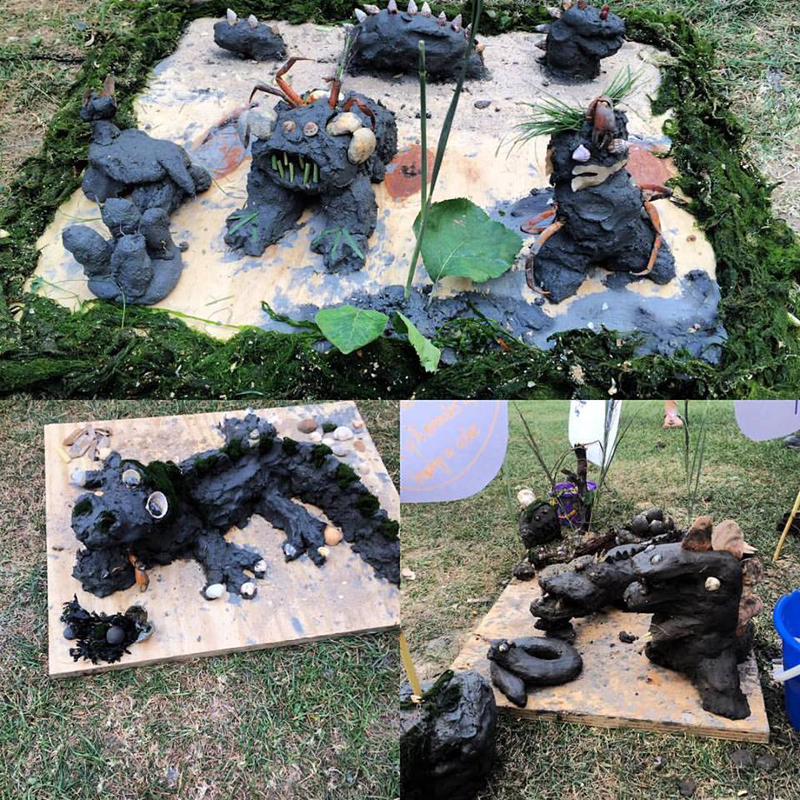 Led by Machteld Teekens and Piet Van Veldhuizen
This will be a week about the very real salt & clay of the Bradwell shore and about the Biblical themes of salt & earth.  We will do experiments in ceramics, read biblical stories and folktales about moulded clay forms coming to life – and muse about the role of salt & clay in the evolution of life. Maldon Salt, the bricks of Babel, biblical Adam, the medieval golem, and we ourselves – it'll be all in the game.
In the morning there will be reading sessions, in the afternoon we will dig into ancient ceramics.
You will be able to form, dry and burn an object or a pot from modeling clay and experiment with salt glazes and old techniques of colouring by the burning process in a pit (pit-fire). Also we will use the Bradwell clay and hide seeds in our sculpted objects, so they can bloom and fall apart later on.
The pit will burn all Thursday night. At Friday afternoon we will dig our objects up during a ceremony.
This week will be led by Machteld and Piet van Veldhuizen-Teekens in coöperation with Ria van Roomen. Ria works as a teacher in ancient ceramics in Dordrecht. Piet Van Veldhuizen is a Dutch Reformed Church vicar with a PhD in Biblical Studies. Machteld is an artist and teacher.
Cost: adults £294 (£217) normal child rates apply.  If you are bringing two or more children with you, aged 3-18 years, then the oldest child is free of charge for this event.
When
18 Aug 2018 15:00 through 25 Aug 2018 11:00
Othona Community, Essex
East End Road
Bradwell-on-Sea
Essex
CM0 7PN-CM0 7PN
Contact
Landline:
01621 776564 ext. 01621776564
Landline:
01621776564 ext. 01621776564