Make a Donation
Support the work of Othona using our easy online donation method
We are enomoursly grateful for the support the Community has received over the years, both financially and in the time and work given by our wonderful volunteers. To enable as many folks as possible, who are financially struggling, to come and experience Othona, we try to keep our prices as low as possible and offer bursaries for those who need them. To do this we rely on the generousity of those who are able to support us. We also require funding for special projects around the site here additional to the ongoing routinue maintenance work.
Different funds to support
Our Bursary fund
This fund is used to support individuals and families that would greatly benefit by staying at Othona but are financially unable to do so. We use this fund to support refugee families, school pupils, members of margalinised groups etc to come here. If you wish to contribute to this fund then you can either pay the additional benefactor rate instead of the basic rate when booking your stay online or you can make a donation and specify that this is for the bursary fund. On the online booking form there is place to add a donation and specify if you are able to giftaid the donation.
Our Accessible Bathroom refurbishment fund
The Accessible Bathroom at Bradwell is essential to enable guests with reduced mobility to stay in our accommodation. It provides a wheelchair accessible toilet and shower area with seating. The current bathroom has issues with the flooring leading to flooding into the corridor on a regular basis and the floor covering itself has become damaged as water has seeped underneath leading to the floor covering detaching and forming ridges, making the flooding worse. The alterations required are complicated by the presence of underfloor heating throughout the room. We have taken on the services of a local accessible bathroom fitter to completely refit the room, making it a facility that is fit for those requiring it. If you would like to know more about the planned work then we would be happy to send some additional information. The total cost is £16, 305, which we appreciate is a large amount but the work requires a professional accessible bathroom fitter to ensure it is finished to a high standard and we do longer have a flooding issue.  If you know of any grant funding bodies that might fund the refit of an existing facility rather than installation of a new facility then please let us know. We are currently looking at a number of possibilities but would require at least matched funding to qualify. If you would like to make a donation then you can go to our page on the Total Giving website and specify Accessible Bathroom as the Appeal, simply click on the button below: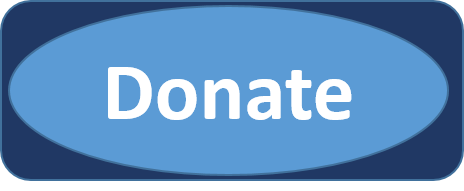 You can also make a donation  by either using PayPal (our account is: https://www.paypal.me/othonaessex) or by a direct bank transfer ( Account name: Othona Community,  sort code: 20-54-30 Account number: 20681628).  If you are a UK taxpayer please consider giftaiding your donation to enable us to claim 25p extra for every pound you give to us. If you have not already completed one of our gift aid forms then please use this link to download one -Gift Aid Declaration- and either email the completed form back to us (bradwell@othona.org) or post it please, then we can ensure that your gift goes further.

Our Wind Turbine fund
Many of you have very kindly made donations into this fund, which was to enable us to have a second larger (25kw) wind turbine to help reduce our carbon footprint as much as possible. When we had the upgrade of the energy system the idea was to have increased wind and solar capacity with minimal usage of our backup diesel generator. We increased the solar capacity but ran out of funding for the wind turbine and did not have the required planning permission. Sadly many of you know that we obtained funding for an expert to apply for planning permission, but this was turned down by Maldon District Council for a number of reasons. We are currently considering what can be done about this and are very much hoping to be able to go ahead but may adjust the type of wind turbine to assist with permission. For those who kindly donated to this project please be assured that your donation is still held in our restricted fund for this project and we will keep you updated on progress. If it appears that we are unable to proceed then we will contact those concerned to see what they would like done with their donation.
Remember Othona in your Will
Othona is here for you, and for our next generation. By remembering Othona in your Will you are giving to them the unique Community experience our founders gifted you. You may donate to Othona at Bradwell or West Dorset, or to Central Funds. If you'd like to know more, please download our special leaflet - Where There's A Will. If you would like more information or have any questions please contact us in the office at bradwell@othona.org or give us a ring on 01621 776564.
Easyfundraising
Did you know that whenever you buy anything online – from your weekly shop to your annual holiday – you could be raising free donations for Othona Bradwell with easyfundraising? There are over 4,000 shops and sites on board ready to make a donation – including eBay, Argos, John Lewis, ASOS, Booking.com and M&S – and it won't cost you a penny extra to help us raise funds.
 
All you need to do is:
1. Scan the QR code below on your phone or go to https://www.easyfundraising.org.uk/causes/othonabradwell/ and join for free.
2. Every time you shop online, go to easyfundraising first to find the site you want and start shopping.
3. After you've checked out, the retailer will make a donation to Othona Bradwell at no extra cost to you whatsoever!
 
There are no catches or hidden charges and Othona Bradwell will be really grateful for your donations.
 
Thank you for your support.