This year we welcome Steve Barnes to lead our Easter celebrations at Othona Bradwell.
Space is available on this event! :-D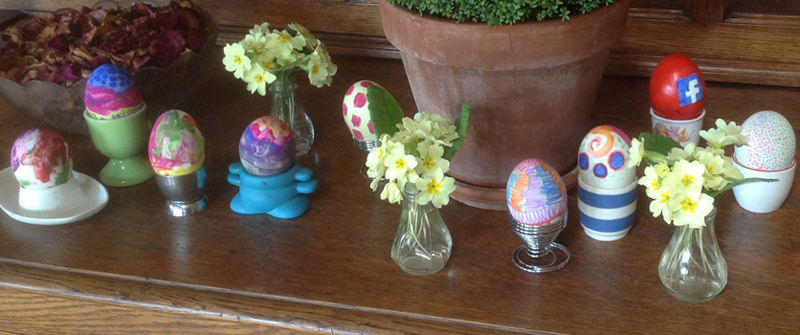 Led by Steve Barnes
Steve wandered in off the sea wall in the early 1980s, a newly ordained Anglican priest already contemplating giving it up. Othona provided the friendship, the humour, the relaxed theology and a living Christian community that enabled him to carry on. He's worked in a few parishes and recently retired from 19 years as a hospice chaplain in Milton Keynes.
We start with a Passover meal together on Maundy Thursday evening, and then join the village folk on Good Friday at 1pm for their Walk of Witness from St Thomas's Church in Bradwell to the Chapel of St Peter-on-the-Wall, finishing with a vigil there. On Easter Sunday there will be a dawn service at the Chapel lead by the Bishop of Bradwell, followed by a cooked breakfast back at Othona.
There will be a time for exploring the message of Easter over the weekend through discussion, activities and reflection and there will of course be the traditional egg-painting and egg-rolling completion and Easter egg hunt.
Until now he's always been too busy in the parish or hospice to attend Easter at Bradwell but is thrilled that at last he's free to participate. He hasn't a clue yet about what we'll do but looks forward to exploring together the suffering, the elation and the mystery that lies at the centre of Christianity and, indeed, life.
Arrivals: from 4pm Thursday - There will be a Passover meal at 7pm
Departures: Tuesday 11am
Cost: adults £215 (£160), normal child rates apply. If you are bringing two or more children with you, aged 3-18 years, then the oldest child is free of charge for this event.
When
18 Apr 2019 16:00 through 23 Apr 2019 11:00
Othona Community, Essex
East End Road
Bradwell-on-Sea
Essex
CM0 7PN